Geoportal
To access Geoportal click on the link below:
geoportal.silverspringenergy.com
What is the geoportal?
Silver Spring Energy Consulting Ltd. has developed a full geological reporting platform for our clients and third party consulting firms. It is a database driven platform for storing, sharing and generating standardized reports for wells as they are drilled.

Well reporting
Geoportal allows for the storage and quick access of the following:
Well license and well location information
Well surveys
Slides
Down-hole and open-hole logs
Daily operations
Mud data
Bit information
Casing information
Sample information
Gas and mud fluid samples
Uploads like striplogs, offset cross sections etc.
Upon well completion data can be exported as a PDF or a wide range of other file types for import into our clients databases.
Sharing information between all necessary parties
Wells can be filtered by status (active, complete or planned), rig name or wellname. Producers have 100% control over which users have access to their well information.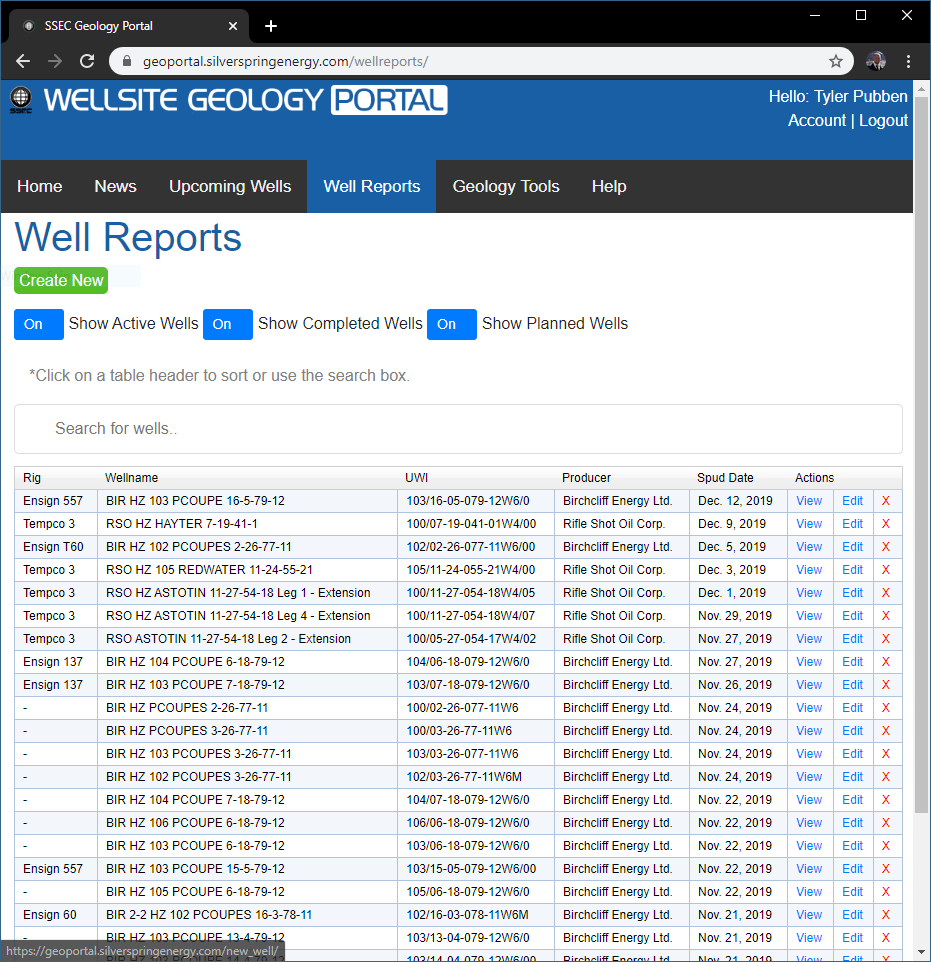 Producers can add wellsite geologists, directional providers and open hole logging companies to their account to ensure all information provided is shared by everyone in the decision making tree and everyone has the same version of all relevant information.
Visualizing data and wellpaths
Our visualization tools allow operations and wellsite staff to keep track of a well's progress and it's geographic location relative to offsets. They also allow field staff to measure distances to offsets and possible hard boundaries.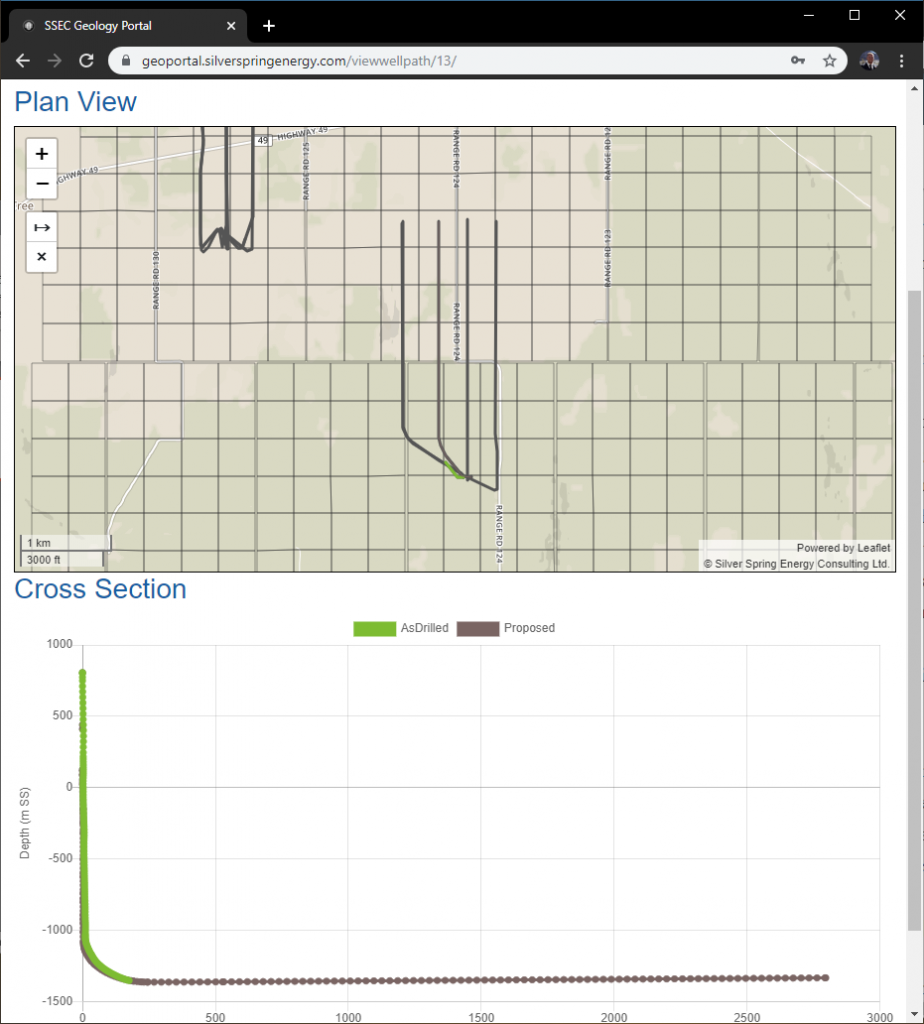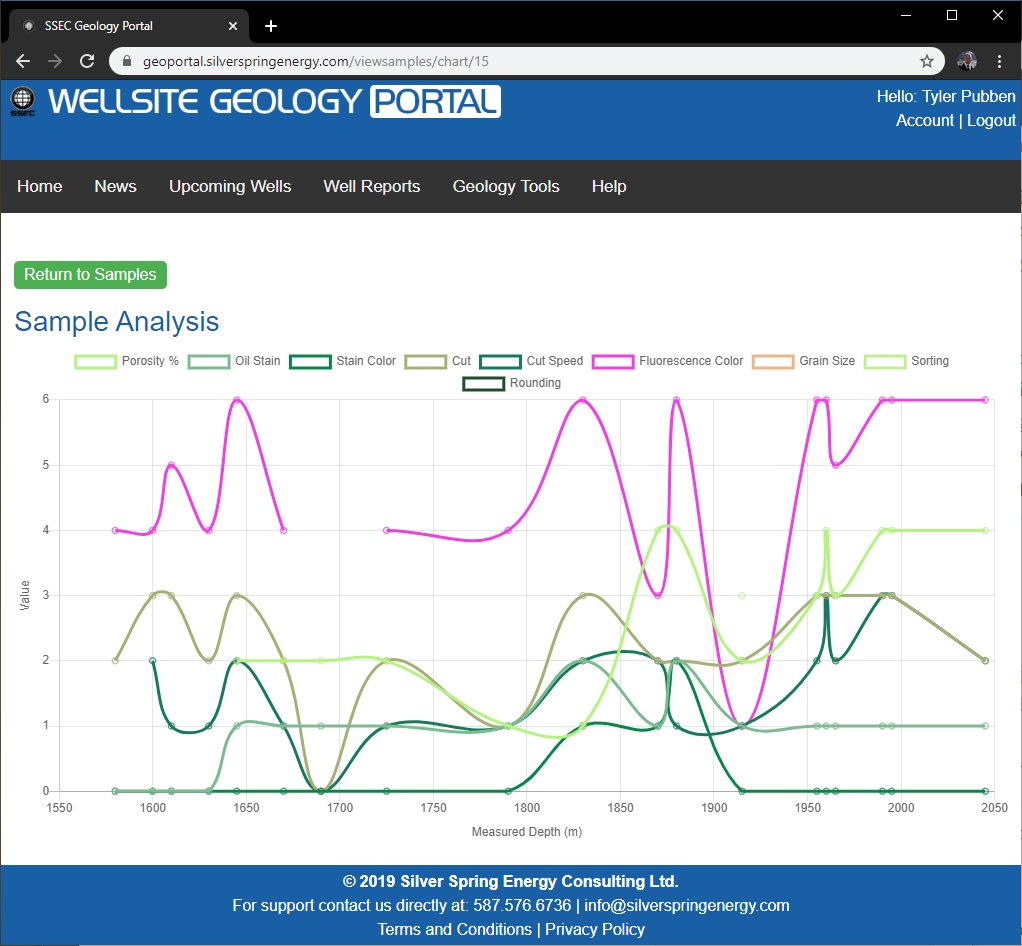 Data export
After a well is completed, it is easy and quick to export a beautiful, standardized report.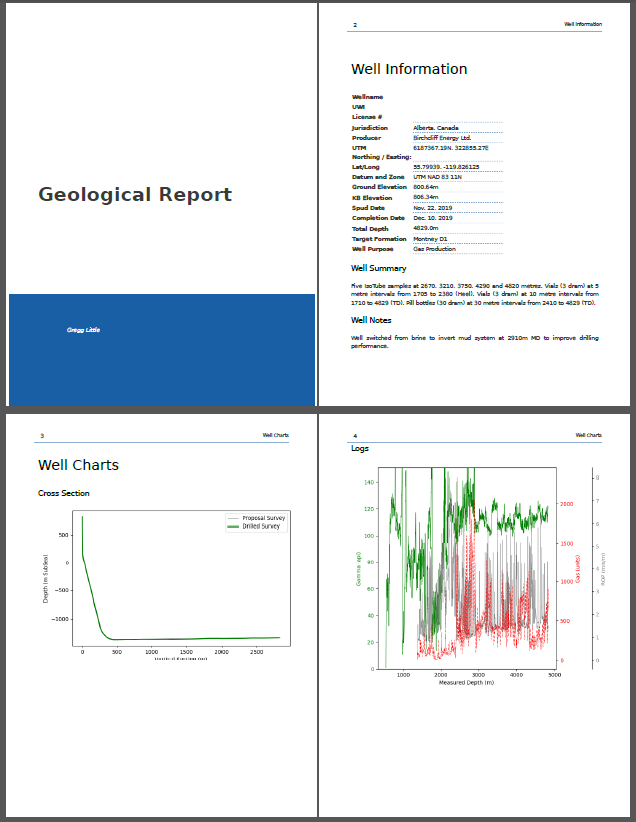 More information
If you're interested in using our system please contact us.